Pay
per click advertisement (PPC) is a simple and cheap way to promote
online and generate website traffic. The cost to make PPC is not high,
you can build the advertisement and select the keywords by yourself. In
traditional advertisement, the rate is directly related to time and
place the ad displayed. However, the rate of PPC does not related to the
number of ad displayed. The rate is counted when the ad is clicked.
Your money is spent on the traffic generated to your website.
Format of PPC
PPC shows your ad on the website or search engine. When your selected
keywords is matched with those on the search query, your ad may be shown
out. The rated is determined by the bidding. The higher the bid you
made, the earlier the ad is shown. The ad also shown in some website
with rich content. The search engine bot will index those website and
show the related ad there.
PPC provider
In the market,
there are two big players: Google and Overture. The brand name of Google
PPC is Google Adwords. And Overture is a Yahoo company.
style="text-decoration: underline;">#1 Google Adwords
The highest bid ad is shown on the top of the search result. Other ads
will shown on the right hand side. The application of Googl Adwords is
processed automatically, it takes less than 30 mins to show your ad from
setup a account. You will be charged HK$50 for account setup. All the
fee will be transacted at the end of each month by credit card. Of
course, you can set up a limit on your expense.
style="color:#000000; text-decoration: underline;">#2 Overture
The layout of Overture ad is similar to Google Adwords. It will shows
the ad on the top of search result and the right most of the page. The
lowest bid price of Overture is HK$0.5, and for those "hot" keywords is
HK$2.0. It takes two to three days to process the application. But it
will not charge any account setup fee. But you need to make HK$240
deposite to your account and this deposite can be used to pay the fee
later.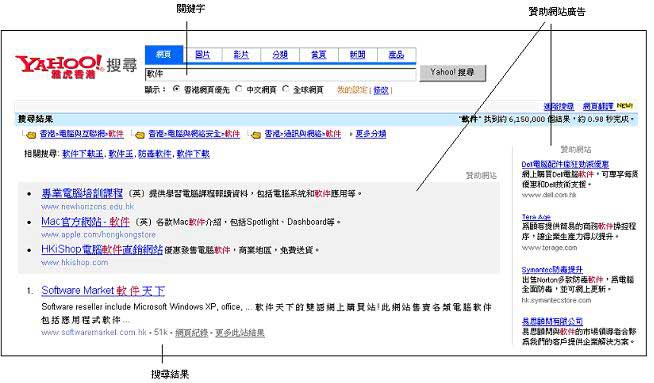 Advantage of PPC
The advantage of
PPC is that you can pick your keywords. You can gauranteed your ad is
displayed to your targeted customers.
Another is the flexibility. You can modify your ad, make a new ad or
stop the ad at any moment you want. If you want to make some promotion
on some adhoc event, you can make that happen too.
You can also enjoy the free visibility as the ad is free if it is not
clicked. Of course, this will bring you any traffic, but your website
name, your product name is still shown out.