Batch Convert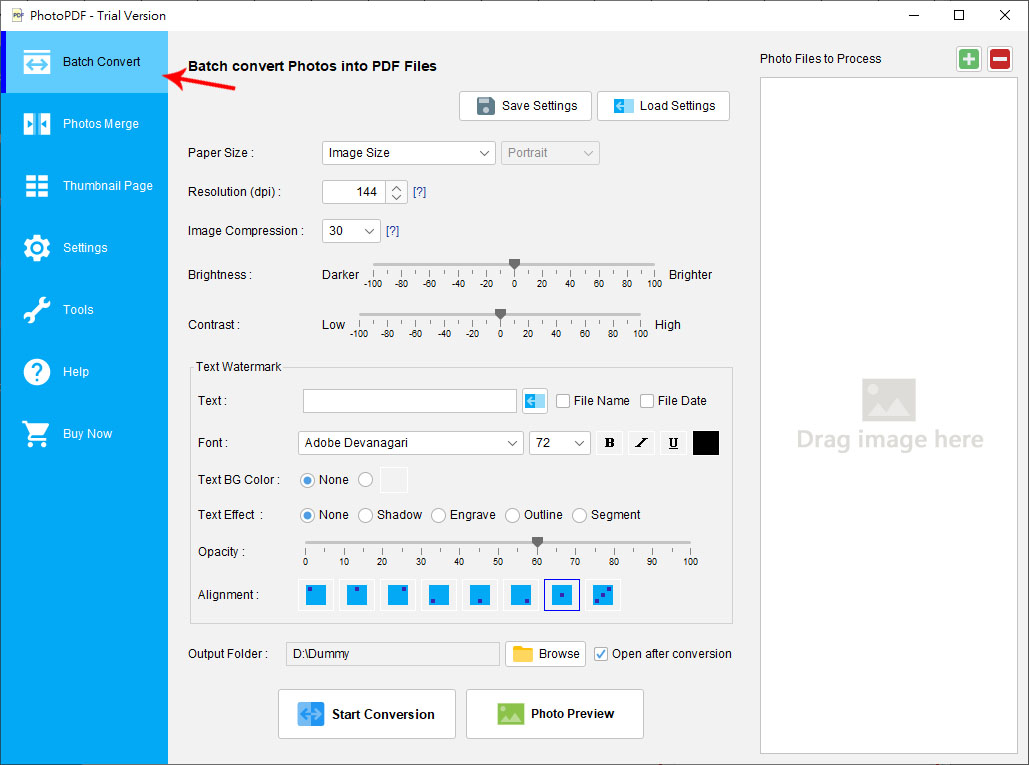 "Batch Convert" allows you to convert multiple photos into individual PDF by batch.

You can adjust the following output settings:
Paper size: "Image Size" or other paper size like A4, A5, etc.
Orientation: Portrait or Landscape. Not available when paper size is set as "Image Size".
Resolution: The value given is in dot-per-inch (dpi).
Image Compression: The larger the compression, the smaller the output file size but with poor quality
Brightness &amps; Contrast: Adjust the photo brightness and constrast in the output PDF.
Watermark: You can add a watermark on top of the PDF output.
Output folder: Click the "Browse" button to locate a folder for the PDF output.
When your photo list and settings are ready, you can click

button at the bottom to start the conversion process.
Using PhotoPDF

Settings

Tools

Trouble Shooting