Main Screen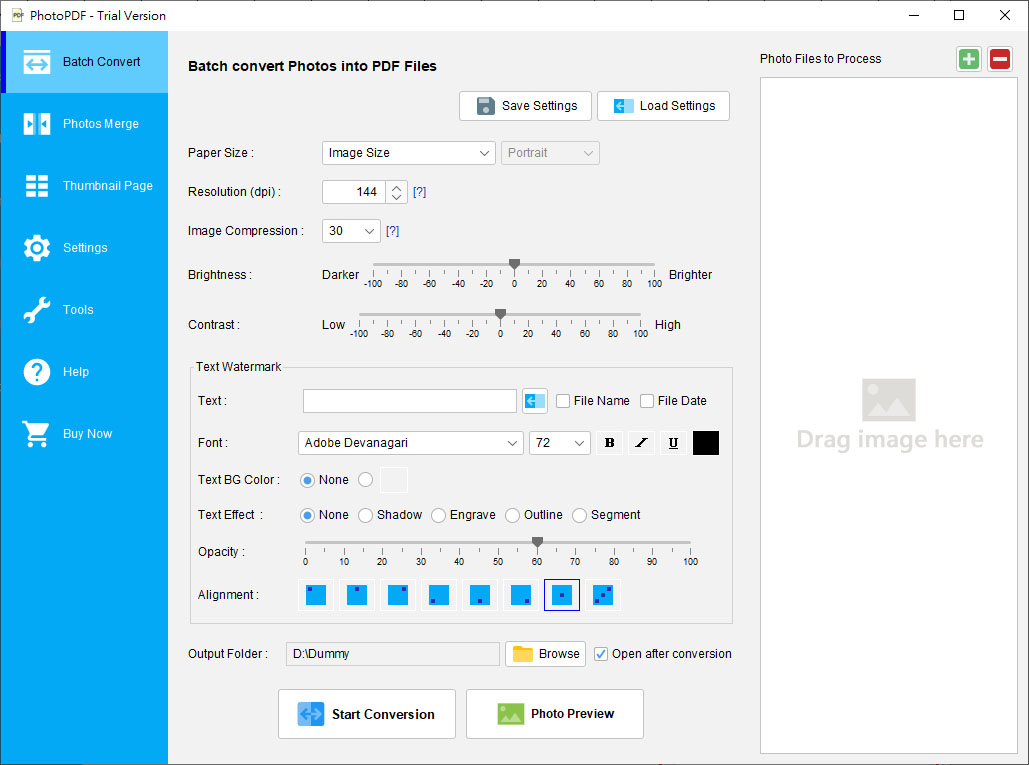 The main screen of PhotoPDF is shown above.

In the top is the menu bar, which has three options, File, Settings, Help and Order Now. "Order Now" is shown in Trial Version only.

On the left, you can choose between Batch Convert, Photos Merge and Thumbnail Page. On the right, you can add the image file to process.
Using PhotoPDF

Settings

Tools

Trouble Shooting