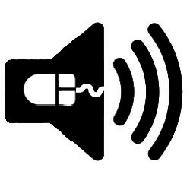 Volumouse is a very useful freeware which allows you control your speaker volume by mouse.
Volumouse is a unique and handy utility, that allows you to adjust your speaker volume by using your mouse wheel. In order to preserve other functionalities of your mouse wheel, the program offers several combinations, so that volume adjusting will only be used when for example an additional keyboard key is pressed.
We liked the option best, which would automatically use the mouse wheel for volume adjustment when you move your pointer over the taskbar – anywhere else on the screen, the mousewheel has the standard functionality. There are various combinations available, including an option that will only use the mouse wheel for volume if Media Player is in the foreground.
Volumouse can be downloaded from following URL:

http://www.nirsoft.net/utils/volumouse.html