Payment Voucher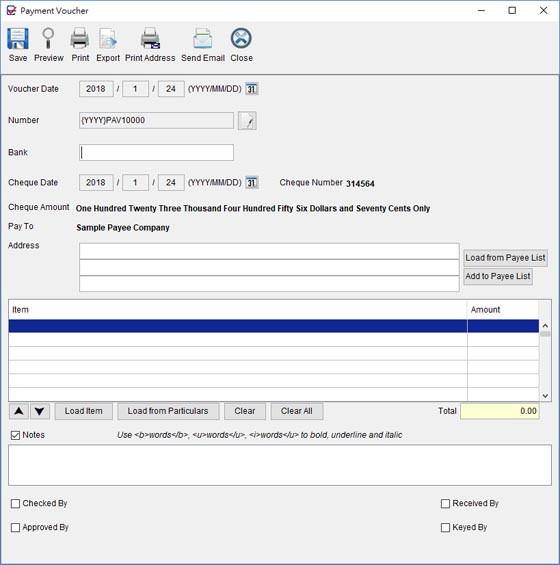 In ChequeSystem, it allows to create an payment voucher associated to the cheque. Click [Payment Voucher] button at the top to open Payment Voucher Windows. Cheque information will be loaded into Payment Voucher automatically,

User can fill in the Pay To Address, Item Details, Notes and also specify the signature boxes at the bottom of Payment Voucher. When the voucher is ready, you can click the icon in the tool bar to preview or print your voucher.

Customize Voucher

The voucher can be customized to fit your business needs. In menu "Settings >Payment Voucher", you can customize the header, footer, numbering, label, font and layout of payment voucher.


Using ChequeSystem

Management

Tools

Settings