Printer & Font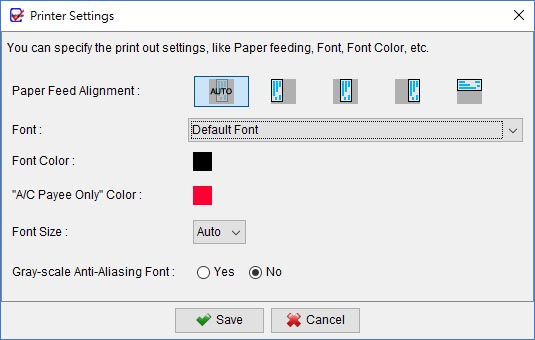 Paper Feed Alignment - Left, Center, Right and also Print Upwards.

Font - You can choose from the fonts installed in your machine.

Font Color - Click the button to choose the printout color.

Font Size - You can specify the font size used in the cheque printing. "Auto" means the font size is adjusted automatically according to the space available and the length of the text input.

Gray-scale Anti-Aliasing Font - This can enhance the print out quality by using the gray-scale effect.
Using ChequeSystem

Management

Tools

Settings