Custom Field
User can add additional field into the document. The custom field will be added just above the line item table in the document.

Specify the field name, type (Text, Integer Number, Decimal Number, or Date) and its width. The width can be set as 1/3, 2/3 or 3/3 of the line.

Note: Changes on custom field only applied to the new create document.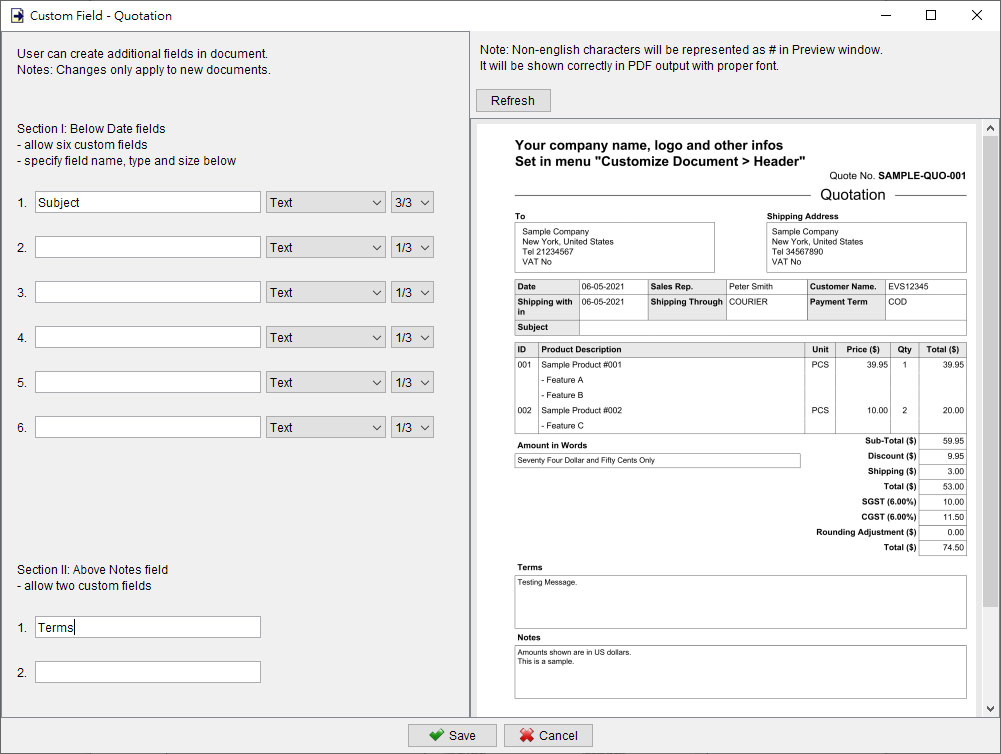 Using EasyBilling

Document List

Report List

Registration

Advanced Usage