Monthly Statement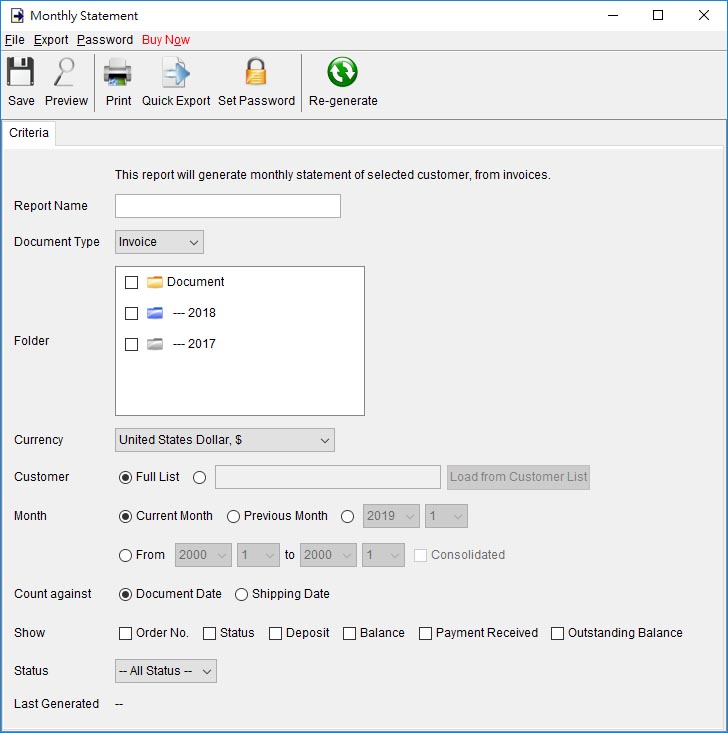 The user interface of Monthly Statement is shown above.
Menu Bar
In Menu Bar, there are three menu items, File, Export and Password.

File - User can save, preview, print or close the current report.
Export - Report can be exported to PDF, HTML, or Excel format.
Password - User can set a password to protect the document from access.

Report Details
This report generate monthly statement for selected customer, from invoice or Tax Invoice.

User needs to provide a report name for the report.

It allows to generate Monthly Statement for Full Customer List or a single customer.

Monthly Statement can be set on a specific month or for a time period. It can be counted against on Document Date or Shipping Date.

Optional fields can be selected to shown in the monthly statement.

Note: - The report calculation will be updated when it is saved. The updated time is shown as the "Last Generated". User can also click [Re-generate] button to process the report calculation again.

The sample PDF output of Monthly Statement is shown below.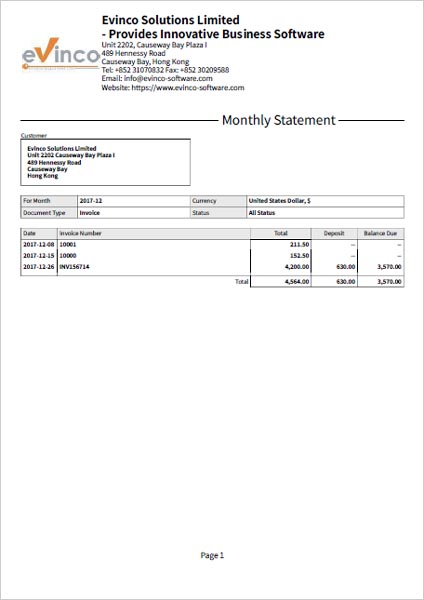 Using EasyBilling

Document List

Report List

Registration

Advanced Usage