Document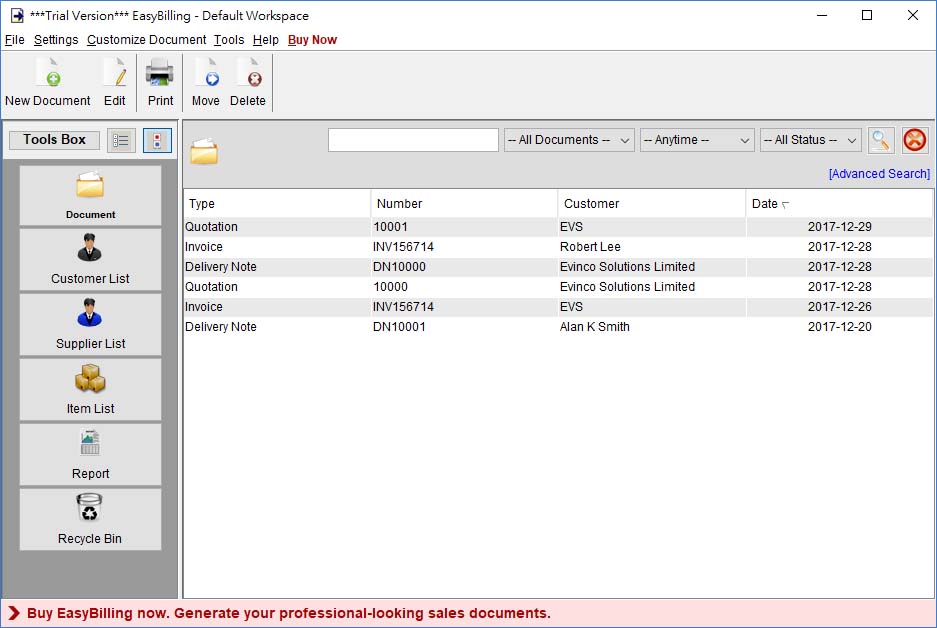 The user interface for managing Documents is shown above.

The icons in the Tool Bar are "New Document", "Edit", "Print", "Move" and "Delete".

New - Create a new document: Quotation, Proforma Invoice, Invoice, Tax Invoice, Receipt, Purchase Order, Delivery Note, Packing Slip, Ordering, Packing List, Credit Note and Debit Note.

Edit - Edit selected document.

Print - Print selected document.

Move - Move selected document into another folder. Besides using [Move] button, user can drag and drop document into other folder.

Delete - Delete selected document. The deleted document will be moved to Recycle Bin.

Documents are listed in tabular format. User can click on the header to sort the documents accordingly.
Using EasyBilling

Document List

Report List

Registration

Advanced Usage