Footer
User can define footer for different documents.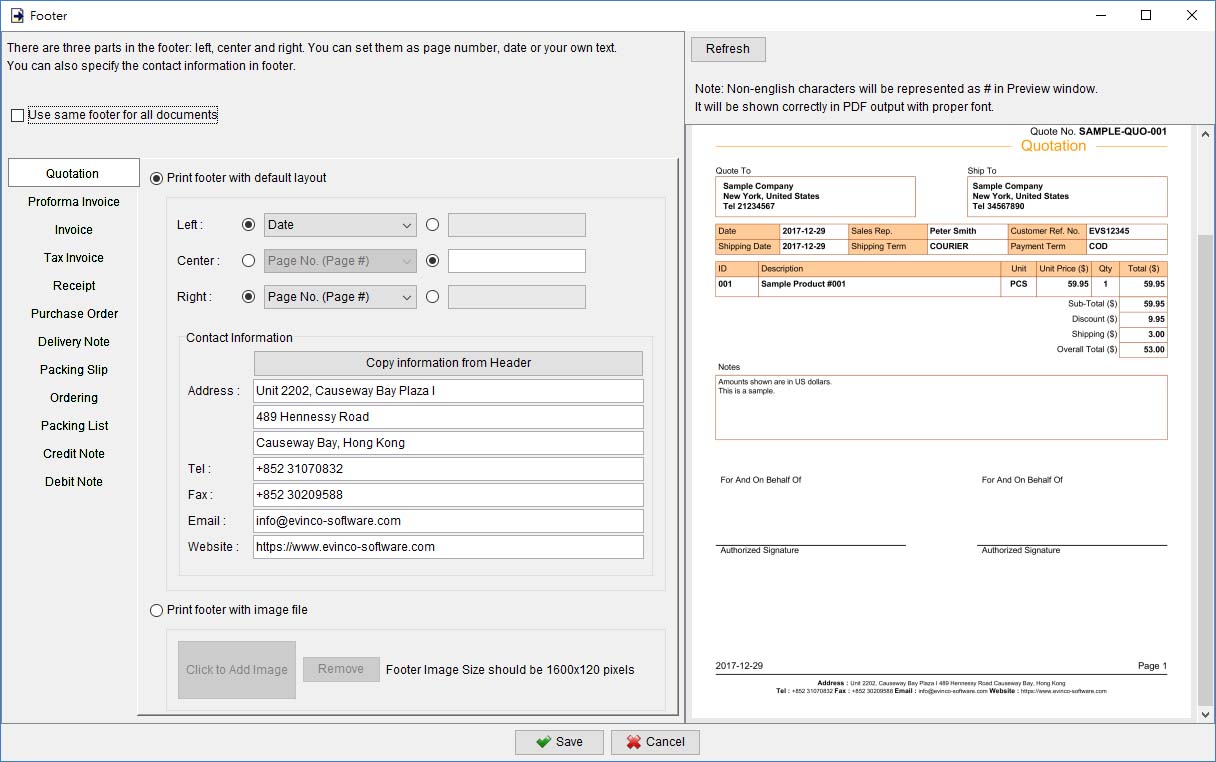 There are two lines in footer.

The first line has three parts: left, center and right. User can choose Page Number, Date, Document Number, or input own text.

The second line allows you to specify company contact information there.

User can use an image as the footer. The image should be in JPG format and the size should be 1600x120 pixels or in similar ratio.

Click on the document name to switch between different types of document and set the footer. Check the box at the top if user wants to use the same footer for all types of documents.


Using EasyBilling

Document List

Report List

Registration

Advanced Usage