Recover Password Option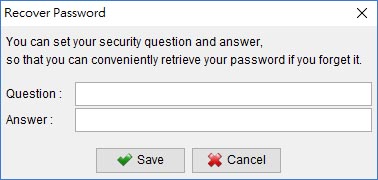 User can set a question and answer as the recover password option.

If user forget the password, he can click [Forget Password] button in the Password Dialog. EasyBilling will show this pre-set question. If user answer the question correctly, the password will be shown out.

To set this "Password Recover Option", user must input the password to confirm he has the access right on the EasyBilling.


Using EasyBilling

Document List

Report List

Registration

Advanced Usage